According to the data provided, the Russian fighter jet performed several flights with demonstrators of the new hypersonic complex. In the foreseeable future, they plan to conduct the first throw tests.
In December last year, it became known that the serial Su-57 is going to be used for testing a new hypersonic complex. As [...] RIA Novosti reported the day before, citing its source, the plane began to fly with demonstrators of the new weapons system: for tests, however, they used not a serial car, but a prototype.
"As part of the tests, the Su-57 prototype fighter performed several flights with functional weight-and-size models of the new Russian intra-fuselage hypersonic missile. Before that, there was a fitting of models of the new product in the internal compartment of the fighter on the ground, " the source said.
Unlike the standard complex, the models do not have engines and a warhead. At the same time, they are identical to a combat missile, in terms of mass and size. In order to check the interface of the rocket electronics with the onboard electronics of the carrier, the demonstrators were equipped with homing heads and electric circuits. The data obtained during the tests brings the launch tests of the new rocket closer.
Detailed product specifications are unknown. According to the information provided by the source, we are talking about an air — to-surface missile that can be used to defeat a wide range of targets, including air defense facilities and launch complexes with cruise and tactical ballistic missiles.
Earlier, Russia adopted a new air-based complex 9-A-7660 "Dagger" (sometimes referred to as the X-47M2 "Dagger"), which in a number of sources appears as hypersonic. Now its carrier is the upgraded MiG-31 interceptor. In addition, [...] data on the use of other platforms appeared at different times.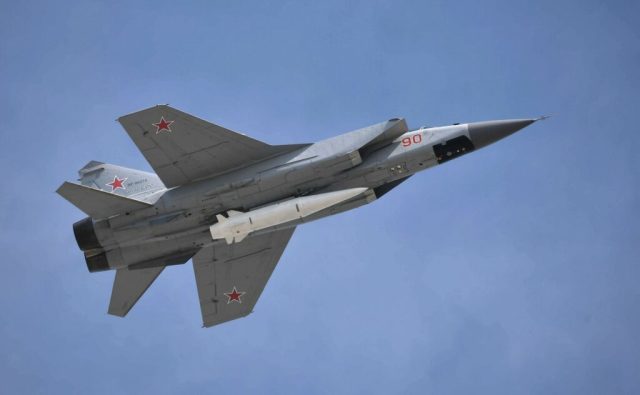 Demonstration of the MiG-31K with a mock-up of the Kinzhal hypersonic missile»
Image source: wikipedia
"Dagger" is an extremely large missile system, so in the case of new tests, we are obviously not talking about it. Experts call the Tu-22M3M long-range bomber a more likely carrier.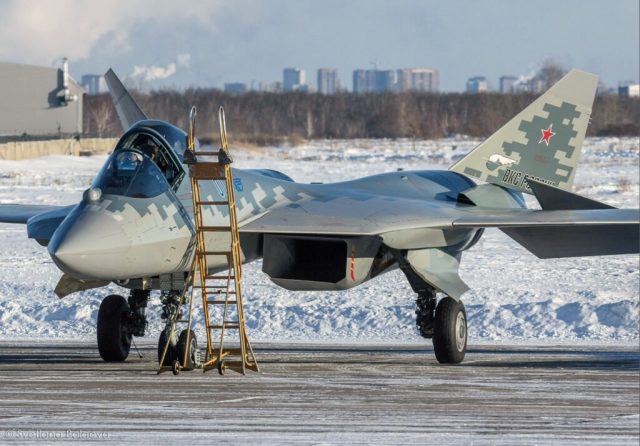 Second production Su-57
Image source: Svetlana Balaeva
The Su-57 was initially positioned as a multi-purpose aircraft capable of hitting both air and ground targets equally effectively. The vehicle can probably carry up to six air — to-air missiles.»: four medium-range missiles and two short-range missiles. In addition to the missiles of class "air — air" and "air — surface", an aircraft with a high degree of probability can use new guided bombs.