The technical director of the Turkish Baykar group, now widely known Seljuk Bayraktar, on March 27, 2023, presented photos of the completed construction of the first flight prototype of the new Bayraktar TB3 reconnaissance and strike unmanned aerial vehicle. The new device is a development of the already famous Bayraktar TB2 UAV, but is intended primarily for deck-based on the new Turkish universal amphibious assault ship L 400 Anadolu.The first flight prototype of the new Turkish reconnaissance and strike unmanned aerial vehicle Bayraktar TB3 in the workshop of the Turkish Baykar Group enterprise, March 2023 (c) Seljuk Bayraktar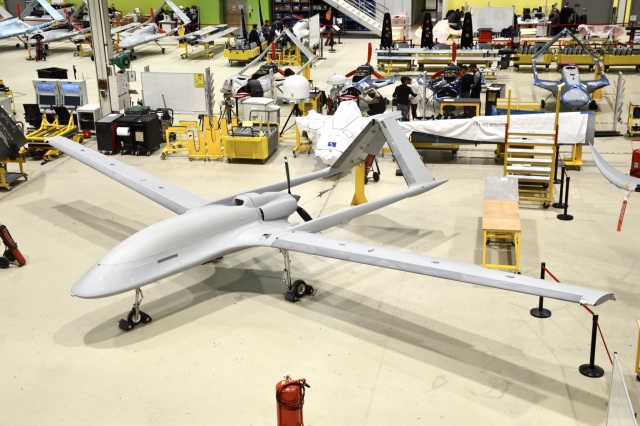 It is reported that the first flight of the first prototype of the Bayraktar TB3 UAV is scheduled for "the next few days", and its public presentation will take place at the TEKNOFEST 2023 aviation and industrial show, which will be held at Istanbul Ataturk Airport from April 27 to May 1, 2023.
The Bayraktar TB3 has been developed since 2021 and is essentially a slightly enlarged version of the Bayraktar TB2 UAV and is equipped with elements necessary for ship-based, including a folding wing and a brake hook. The take-off weight and payload weight of TV3 is about twice as much as that of TV2. It is assumed that the Bayraktar TB3 will carry a wider range of equipment and weapons than the TV2.
The Turkish Anadolu UDC is now at the final stage of testing. Due to the exclusion in April 2021 by the Americans of Turkey from the Lockheed Martin F-35 aircraft program, there is no longer any question of initially equipping Anadolu with F-35B aircraft, and since 2020, plans are announced to base Turkish-made UAVs on the ship, primarily Baykar group production - piston Bayraktar TB3 and jet Bayraktar Kizilelma ( MIUS ). At the same time, in order to ensure the horizontal take-off and landing of these UAVs from the deck of the ship, Anadolu is supposed to be equipped with special acceleration and braking devices in the future.

Comparative characteristics of the Turkish Bayraktar TB2 and Bayraktar TB3 (c) Baykar reconnaissance and strike unmanned aerial vehiclesThe first flight prototype of the new Turkish reconnaissance and strike unmanned aerial vehicle Bayraktar TB3 in the workshop of the Turkish Baykar Group enterprise, March 2023 (c) Seljuk Bayraktar