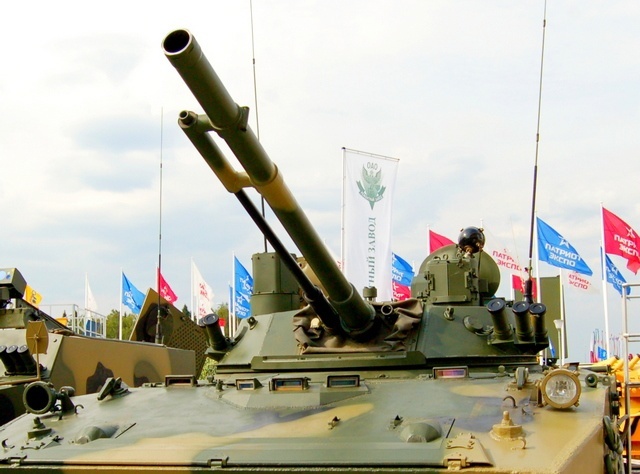 Image source: Photo: "Bulletin of Mordovia"
This year, a robotic version of the BMP-3 was presented at the Army International Military-Technical Forum. As reported inRostec State Corporation, the modernization of the machine is being carried out at the Kurganmashzavod with the participation ofVNII "Signal" − both enterprises are part of the holding "High-precision complexes".
The main feature of the new version is the ability to work without a crew: the functions of the driver and shooter are robotic.
The Titmouse module, mounted on a robotic BMP, was previously presented at the forum as part of the BMD-4M2 amphibious assault vehicle.
As weapons, it uses a 30-mm 2A72 automatic cannon, a 7.62-mm PKTM machine gun and a 100-mm 2A70 gun, which can also be used to launch ATGM. The principal difference between the "Tit" from earlier modules is a modern panoramic sight with a thermal imaging channel, providing a 360 ° view day and night.
Thanks to the automated loading mechanism, the digital fire control system and the electric drive of the controls, the new machine can be controlled remotely using a remote control.
This makes it possible to use the robotic BMP-3 in dangerous and difficult situations where the risk to personnel is too high. The achievements of the State Corporation's enterprises make it possible to robotize other existing models of equipment, which significantly reduces costs and makes these projects promising for the Russian army.