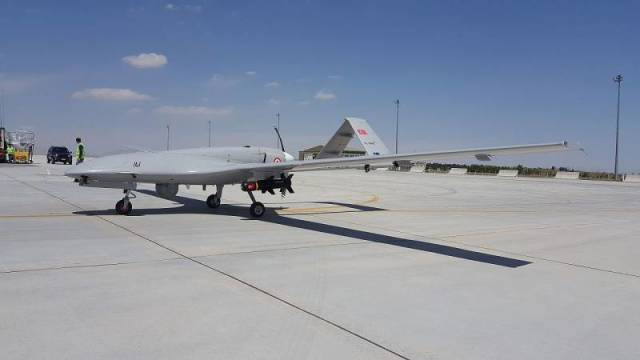 Image source: topwar.ru
Turkey has increased its revenues from defense exports to other countries by 42% only from 2020 to 2021. This is reported by CNBC, commenting on Ankara's far-reaching plans to develop its military-industrial complex and increase its global influence.
One of the most famous segments of the Turkish military industry is the production of unmanned aerial vehicles. The Bayraktar TB-2 UAV gained worldwide fame after being used in Ukraine. Turkey advertises this drone in every possible way, contributing to the growth of interest in it from other states.
But drones are not the only products of the Turkish military industry. The number of international deals concluded by Turkish companies operating in the military industry has increased dramatically in recent years. In 2022, Turkey received 4.4 billion dollars for the export of defense products, which exceeds the annual military budgets of some European states.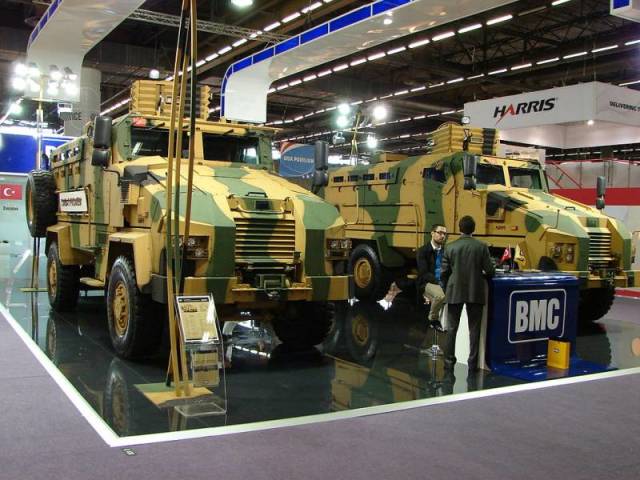 Image source: topwar.ru
Turkish-made Kirpi armored vehicles
One of the key goals of Turkish President Recep Erdogan is to achieve Ankara's independence in the defense sphere. So far, this goal has not been fully realized. But the Turkish leadership, in cooperation with industrial companies, is working on this. For example, there is a project of its own TF-X fighter, and already now Turkey is demonstrating its own armored vehicles, anti-aircraft missile systems.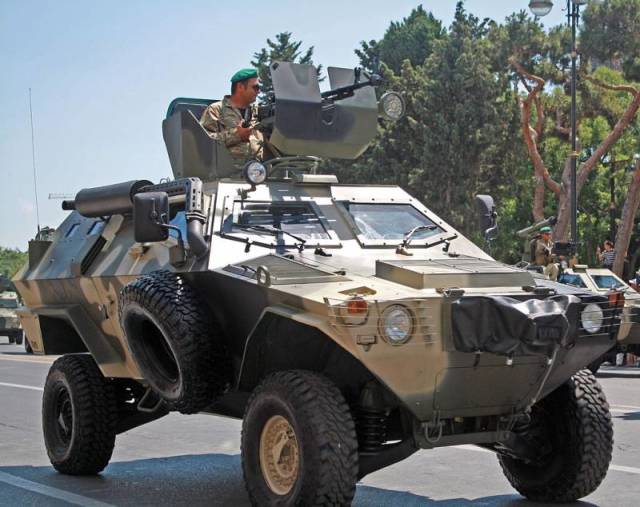 Image source: topwar.ru
Turkish-made Otokar Cobra armored vehicle at the military parade in Baku (Azerbaijan)
The sale of weapons abroad makes Turkey an increasingly influential player on the international political scene. Ankara is increasing its influence on countries such as Kazakhstan, Kyrgyzstan, Turkmenistan and Azerbaijan by playing the "Turkic cooperation" card. But contacts are also being established with other countries, including not only Tunisia or Saudi Arabia, but also Poland.
At IDEX, the largest arms fair in the Middle East, held in Abu Dhabi in February, it was impossible not to notice the presence of Turkish weapons. Armored cars, unmanned aerial vehicles, laser–guided missiles and assault rifles are not a complete list of Turkish weapons that were present at the exhibition.
The Western press writes that the conflict in Ukraine has created a huge demand for weapons, including Turkish ones, which are cheaper than American and European ones and may be of interest to many countries in Asia, Africa, South America and even Eastern Europe.