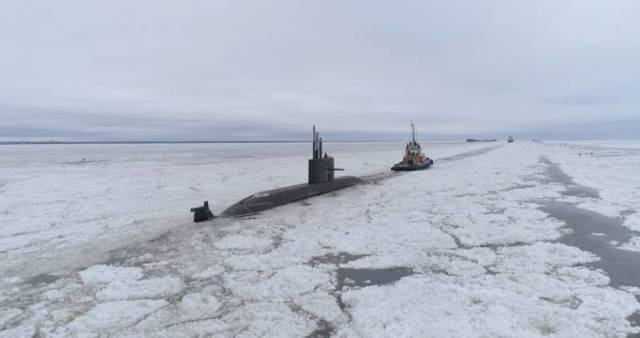 Image source: topwar.ru
The lead diesel-electric submarine of project 677 "Saint Petersburg" will be repaired, currently the submarine is already in the Baltic, although the Ministry of Defense did not report on the inter-fleet transfer of the submarine from the Northern Fleet to the Baltic.
The St. Petersburg diesel engine is currently in Kronstadt awaiting repair. According to an informed source in the Russian military-industrial complex, the submarine can be sent to the Admiralty Shipyards for work, although diesel-electric submarines are traditionally serviced at the Kronstadt Marine Plant."
The submarine "Saint Petersburg" is in Kronstadt awaiting repairs. Most likely, it will be carried out at the manufacturing plant - Admiralty Shipyards, and not at the Kronstadt Marine Plant
- TASS quotes the words of the source.
He did not explain what this is connected with, but earlier unofficial information flashed that submarines could change the composition of weapons by introducing Kalibr cruise missiles into it during modernization. Serial submarines of the Lada project are armed with "Calibers" initially, whereas the main one is armed only with torpedoes and mines.
The lead submarine "Saint Petersburg" of Project 677 was laid down on the stocks of the Admiralty Shipyards in December 1997, launched on October 28, 2004. The construction of the submarine was difficult, it was repeatedly stopped due to lack of funding or elimination of defects in the design. In April 2010, the submarine was transferred to the Russian Navy for trial operation, which it underwent in the Northern Fleet.
In 2020, the St. Petersburg was sent to the Kronstadt Marine Plant for repair and modernization, and in 2021, the submarine was introduced into the Northern Fleet as an independent combat unit.
The Lada-type submarines of Project 677 belong to the fourth generation of diesel-electric submarines. They are characterized by a low level of noise. The displacement of the submarine is 1765 tons, length — 67 meters, width — 7 meters, underwater speed — 21 knots, diving depth — more than 300 meters, autonomy — 45 days. The submarine is equipped with six 533-mm torpedo tubes.