As reported by the Reuters news agency in the article by Sabine Siebold and Anneli Palmen "Rheinmetall eyes boost in munitions output, HIMARS production in Germany" ("Rheinmetall is considering a significant increase in ammunition production and the organization of HIMARS production in Germany"), the German defense group Rheinmetall is ready to significantly increase the production of tank and artillery ammunition to meet the high there is a demand for them in Ukraine and in the West, and it may start production of HIMARS multiple launch rocket systems in Germany. This was stated to Reuters by Rheinmetall AG CEO Armin Papperger.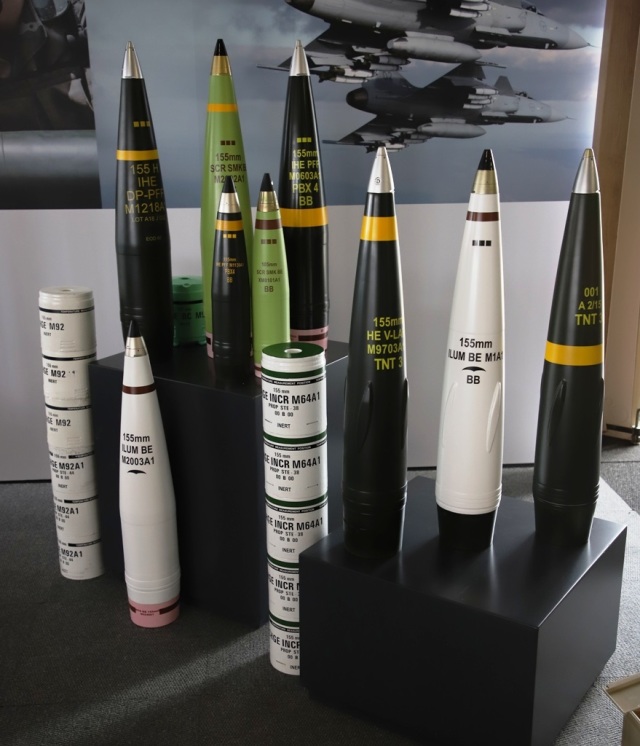 155-mm shells and charges manufactured by Rheinmetall Denel Munition (RDM) - the South African branch of Rheinmetall AG (c) Paolo ValpoliniArmin Papperger made these statements a few days before the leaders of the German defense industry are due to meet for the first time with the new German Defense Minister Boris Pistorius, although the exact date of the meeting has not yet been announced.
With this meeting, Pistorius intends to start negotiations on how to speed up the purchase of weapons and increase the supply of ammunition in the long term after almost a year of gratuitous transfer of weapons to Ukraine has depleted the reserves of the German armed forces.
Rheinmetall produces a range of defense products, but is probably best known for producing a 120mm cannon for the Leopard 2 tank.
"We can produce 240,000 tank ammunition (120mm) per year, which is more than the whole world needs," Papperger told Reuters in an interview.
He added that the capacity for the production of 155-mm artillery shells can be increased to 450 000 - 500 000 per year, which will make Rheinmetall the largest manufacturer of both types of ammunition.
According to Papperger, in 2022 Rheinmetall produced, respectively, from 60,000 to 70,000 shells for tanks and for artillery guns, stating that production could be increased immediately.
Demand for these munitions has skyrocketed since Russia's invasion of Ukraine last February, not only because of their massive use on the battlefield, but also because Western militaries are replenishing their own stocks in preparation for what they consider an increased threat from Moscow.
Papperger said that a new production line for medium-caliber ammunition, which are used, for example, in the German Gepard anti-aircraft self-propelled guns in Ukraine, will be launched by the middle of the year.
Germany has been trying for several months to find new ammunition for the Gepard ZSU, which its own military decommissioned in 2010.
HIMARS PRODUCTION LINE IN GERMANY?At the same time, Rheinmetall is negotiating with Lockheed Martin, an American corporation that produces HIMARS (High Mobility Artillery Rocket System) multiple rocket launchers, which are actively used by Ukrainian troops, Papperger said.
"At the Munich Security Conference, we want to conclude an agreement with Lockheed Martin to launch production of HIMARS (in Germany)," he said, referring to the annual meeting of political and defense leaders in mid-February.
"We have technologies for the production of combat parts, as well as rocket engines, and we have vehicles for the placement of launchers," Papperger said, adding that the deal could entail investments of several hundred million euros, of which Rheinmetall will finance most.
Rheinmetall is also considering launching a new gunpowder factory, possibly in the East German state of Saxony, but an investment of 700 to 800 million euros should be funded by the government in Berlin, he said.
"The state should invest, and we contribute our technological know-how. In return, the state receives a share in the plant and the profit it receives," Papperger suggested.
"This is an investment that is impossible for the industry by itself. This is an investment in national security, and therefore we need a federal state," he said.
He noted that the plant is necessary, since the shortage in the production of special gunpowders can be a bottleneck and slow down efforts to increase the production of tank and artillery shells.
A few days before the meeting with the new German defense minister, Papperger insisted on increasing the German defense budget.
"51 billion euros in the defense budget is not enough to buy everything you need. And money from a special fund of 100 billion euros has already been allocated - and partially eaten up by inflation," he said.
"100 billion euros sounds like a huge sum, but in fact we will need a package of 300 billion euros to order everything we need," he added, noting that the special fund of 100 billion euros does not include the purchase of ammunition.
According to a source in the German Ministry of Defense, even before Russia invaded Ukraine, Germany lacked 20 billion euros to achieve NATO targets for the accumulation of ammunition.
Papperger estimates that to make up for the shortage of ammunition, the Bundeswehr will need to invest from three to four billion euros a year.
In negotiations with the new Minister of Defense, the head of Rheinmetall hopes to turn to a more sustainable long-term procurement planning in Germany, designed for several years ahead, as the industry needs a clearer forecast of working conditions.
"What we are doing at the moment is actually a military reserve: last year we financed 600 to 700 million euros in advance for products," Papperger said. - "We need to get away from this anti-crisis management - that anti-crisis management when you buy (raw materials, etc.) without a contract - and switch to normal routine work."
In another Reuters article, it is reported that Armin Papperger, CEO of Rheinnmetall AG, said that he expects the group's sales to grow to 11-12 billion euros in 2025. In 2022, Rheinnmetall's sales, according to preliminary forecasts, amounted to 6.5 billion euros. "We had a very good year in 2022, a record year," Papperger said, "We are approaching an order portfolio of 30 billion euros, and I expect to see an order portfolio of 40 billion euros next year."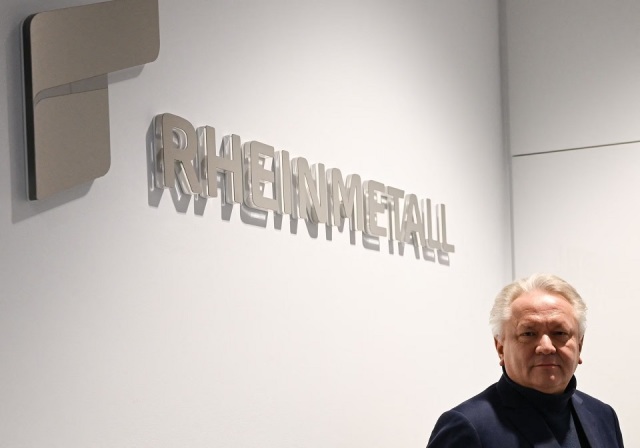 Rheinnmetall AG Group CEO Armin Papperger, 01/27/2023 (c) Jana Rodenbusch / Reuters