The third and last ship of the Zumwalt type — Lyndon B. Johnson (DDG 1002) - has begun sea trials. In the future, such ships will become carriers of new hypersonic weapons.
The new Zumwalt-class destroyer went to sea for the first time. This is the last ship in a series consisting of three destroyers.
Lyndon B. Johnson was built at the Bath Iron Works shipyard in Maine. It was laid down in 2017 and launched a year later. The ship was named in honor of the 36th US President Lyndon Johnson.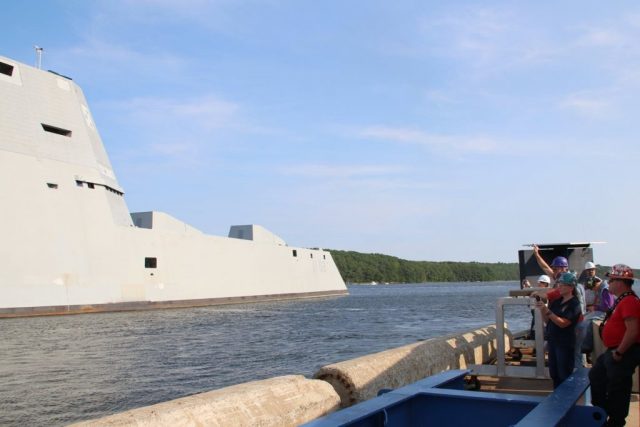 Lyndon B. Johnson
Image Source: Bath Iron Works
The first ship of the series — USS Zumwalt (DDG-1000) - was launched in 2013 and commissioned in 2016. In 2019, the second such ship, named USS Michael Monsoor (DDG-1001), entered service.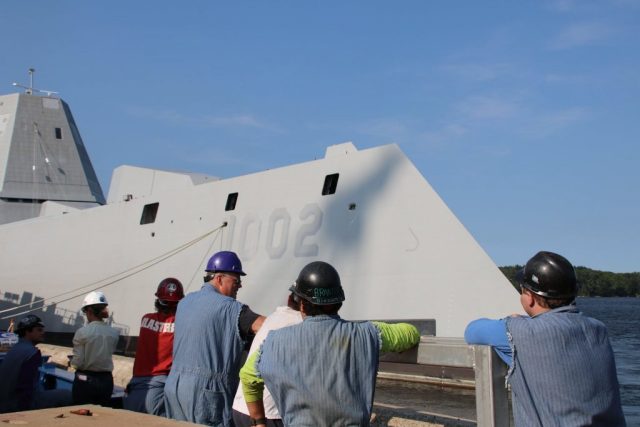 Lyndon B. Johnson
Image Source: Bath Iron Works
In its current form, the Zumwalt-type destroyer construction program is only a "shadow" of the original plans of the US Navy. Initially, the Navy hoped to receive 32 such ships. Later, this number was reduced to 24, and then to seven. The high price of destroyers led to the fact that in the end they decided to limit themselves to three ships.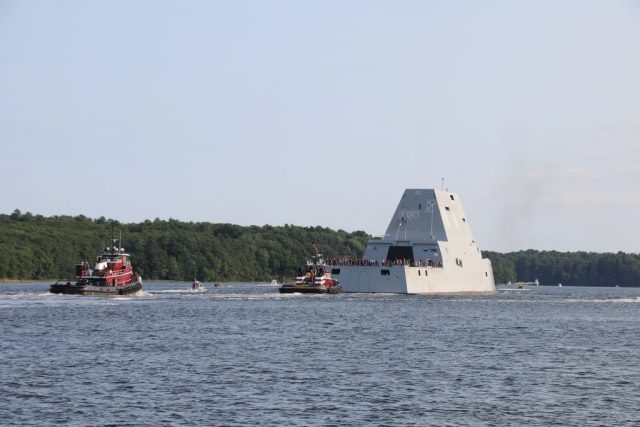 Lyndon B. Johnson
Image Source: Bath Iron Works
This was just the beginning of the problems, many of which were of a conceptual nature. Until recently, the United States could not decide on the purpose of the ship and the role that it will play in the Navy. We have repeatedly changed its weapons.
Initially, they wanted to install a railgun on the destroyer, but technical and financial problems forced it to be abandoned in favor of a 155-mm long-range LRLAP gun. However, as it turned out, the price of one guided projectile for a gun can exceed the cost of a Tomahawk cruise missile (the ship can also use them), which led to the termination of purchases of this type of projectiles.
The new role of the Zumwalt destroyers turned out to be associated with the development of a new hypersonic weapon by the United States. Moreover, these ships, according to the recently presented data, should be the first to receive a new type of weapon. "The installation of hypersonic missiles on Zumwalt-type destroyers will be an important step forward in order to turn them into attack platforms," US Admiral Michael Gilday said earlier on this occasion.
Americans can equip ships with new weapons [...] in the middle of the decade. By that time, Russia will adopt the Zircon hypersonic complex.
Recall that the signing of the first contract for the supply of these hypersonic missiles became known in August. Both surface ships and submarines will be armed with the complexes. Among the carriers of the "Zircon" will be, in particular, the latest Russian nuclear multi-purpose submarine of the fourth generation of the project 885M.