"Typhoon-K", BTR-82 and Mi-35M were involved in the joint exercises "South-2021" of the military of Uzbekistan and Russia in the area of the border with Afghanistan.
According to the Department of Information and Mass Communications of the Ministry of Defense of the Russian Federation, the joint group has worked out a special operation to prevent the possible crossing of the state border by illegal armed groups.
In the course of working out the tasks, the "militants" who tried to leak were detected using unmanned aerial vehicles, they were blocked in the settlement and eliminated.
The units of Uzbekistan actively used Russian-made military equipment during this operation. For example, armored vehicles K-53949 (4x4), adopted in 2019.
These special vehicles have a curb weight of an armored car of 13,000 kg, and a maximum weight of 15,000 kg . The diesel engine with a capacity of 350 hp allows you to reach a maximum speed of 105 km/h on the highway. The capacity is 10 military personnel.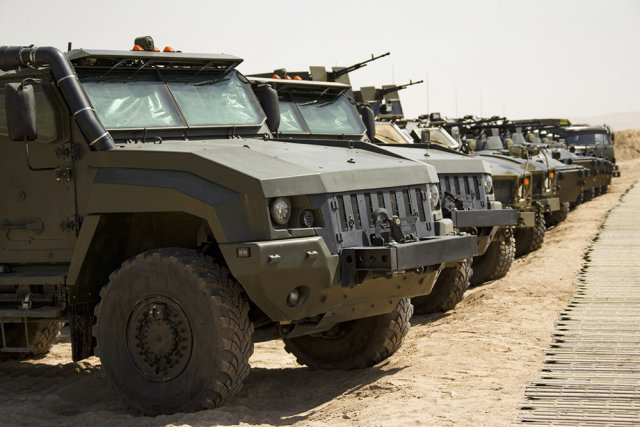 The delivery of fighters to the training battlefield was also carried out by BTR-82A, first noticed by the military of this state two years ago. Machines equipped with air conditioners are adapted for operations in conditions of extreme heat. High firepower is provided by 30-mm 2A72 automatic guns, capable of hitting both ground and air targets.
The destruction of the" enemy " was also carried out by the calculations of the ZU-23-2 rapid-firing guns, which were installed in the bodies of the Ural-4320 all-terrain vehicles.
Fire support was provided by Mi-35M helicopters using unguided aircraft missiles. These rotorcraft began to arrive in the air force of a friendly country in December 2019.
In total, 1,500 personnel, about 200 units of various equipment and four Tu-22M3 aircraft of the Russian Aerospace Forces participated in the counter-terrorist operation.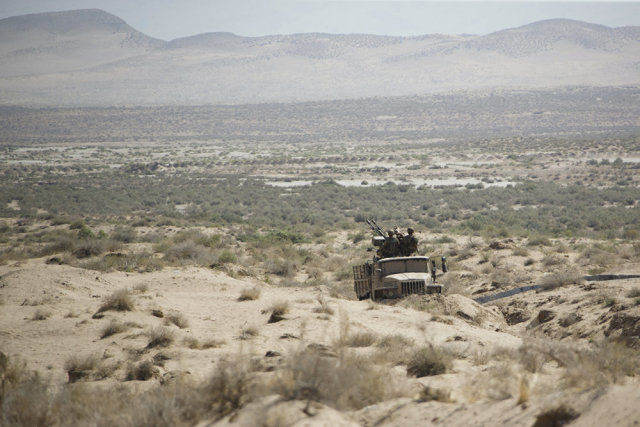 Alexey Moiseev