The newest Russian submarine K-573 "Novosibirsk" has entered factory sea trials. They want to transfer the ship to the fleet in 2021.
Russia has started factory sea trials of the Novosibirsk nuclear submarine — one of the most advanced Russian multi-purpose submarines. "On July 1, the Novosibirsk SUBMARINE entered the White Sea for the first time for factory sea trials," an informed source told TASS.
Earlier, the head of Sevmash, Mikhail Budnichenko, said that after the completion of the factory sea trials, they will start state tests. They want to transfer the ship to the fleet in 2021.
Initially, they wanted to give the ship the name "Ufa", but later they decided to call it "Novosibirsk". The laying ceremony was held on July 26, 2013. The boat was launched on December 25, 2019.
K-573 Novosibirsk is the third ship of the family and the first production submarine made according to the modernized 885M project. The first representative of this subfamily — the boat K-561 "Kazan" - entered service in May. The very first representative of the project 885 was the submarine K-560 Severodvinsk. It was put into operation back in 2014.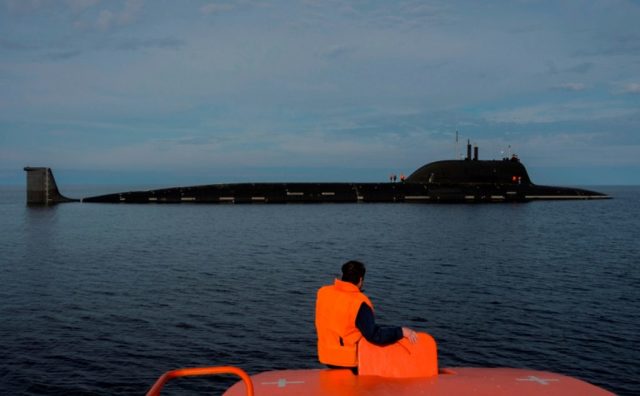 K-561 "Kazan"
Image source: TASS
The submarines of the 885/885M project belong to the fourth, the last generation of nuclear submarines today. This is the only Russian ship of this type (the fourth-generation US submarines are represented by the Virginia and Seawolf multi-purpose submarines). Among the main features of the new generation of submarines is an extremely low noise level, which makes it difficult to detect submarines and increases their survivability.
According to information from open sources, the Project 885 boat has a one-and-a-half-hull design with a light hull only in the nose and with a superstructure in the area of missile silos. A rubber coating was applied to the hull, which reduces the noise of the submarine, and also reduces the reflection of sonar signals.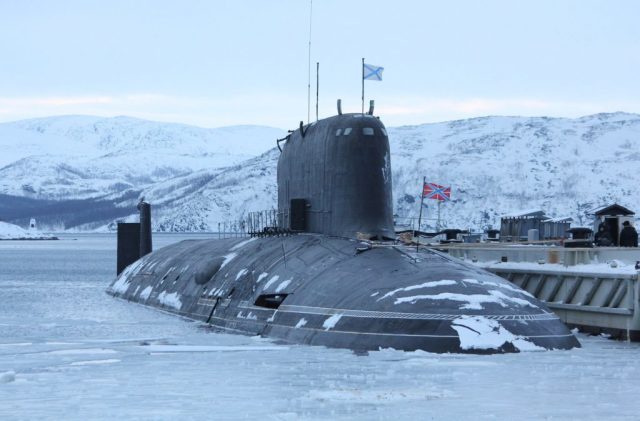 K-560 Severodvinsk
Image source: wikipedia
The submarine of the project 885 has a displacement (surface) of 8,600 tons, its length is 139 meters. According to the media, the submarine of the modernized project is somewhat smaller.
A distinctive feature of the project 885 is an exceptionally powerful and diverse armament. The boat has ten torpedo tubes of 533 mm caliber, located at an angle sideways in the area of the fence of the retractable devices. Eight vertical missile silos are installed behind the fence. The missile armament includes the Onyx, Kalibr and (in the future) the hypersonic Zircon complexes.
Recently, another important event for Russia took place — the longest submarine in the world was put to sea for the first time.