The Americans conducted "explosive" tests of their newest aircraft carrier, the USS Gerald R. Ford (CVN-78). Numerous photos and videos allow you to view these tests in all their glory.
The United States tested the most powerful aircraft carrier in service with an underwater explosion. The tests were conducted on June 18 near the coast of Florida.
Such tests allow us to assess the reliability of all ship systems-from the operation of on-board computers to nuclear reactors.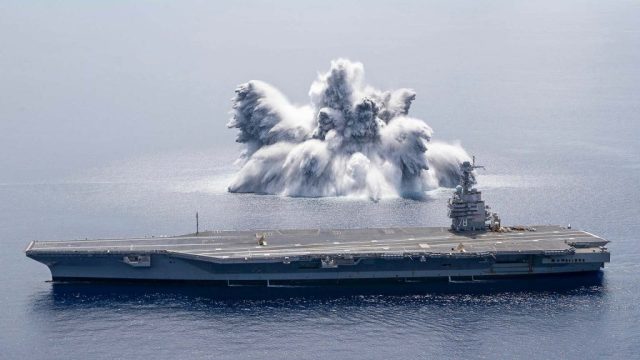 USS Gerald R. Ford
Image Source: USN
"This type of test is extremely important for a new class of ships, especially one as complex as the Ford. Explosions near an aircraft carrier can be caused by anti-ship missiles, sea mines, torpedoes, or even explosions of other ships that are nearby and hit by the enemy, " writes The Drive.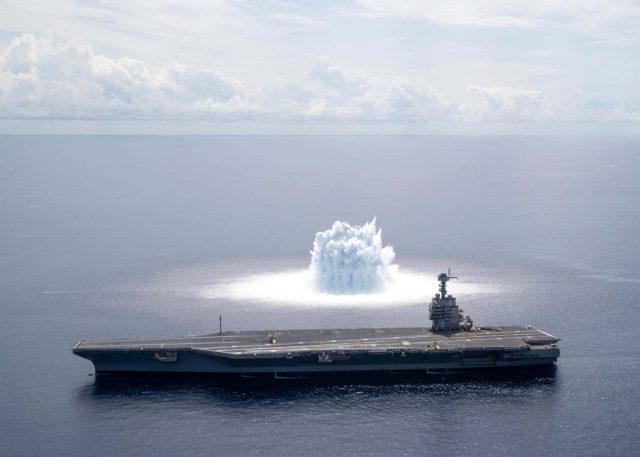 USS Gerald R. Ford
Image Source: USN
The test gives a general idea of how the ship will behave during an enemy attack. The publication notes that the identified problems may affect the construction of new aircraft carriers such as the USS Gerald R. Ford Ford (in fairness, while the future of the program looks cloudless).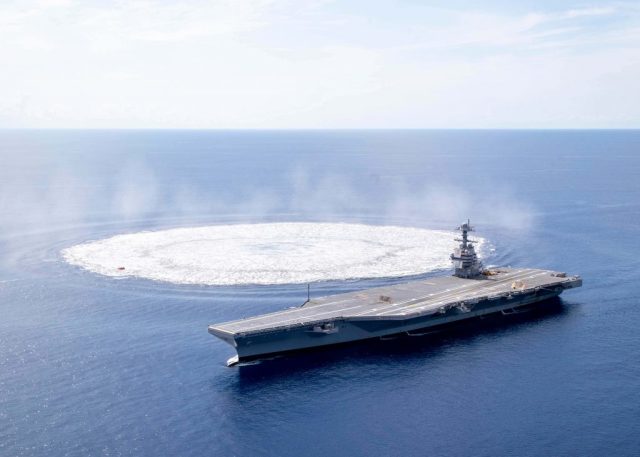 USS Gerald R. Ford
Image Source: USN
To find out the consequences of the explosion for the ship, it was equipped with additional equipment. So far, it is too early to draw conclusions: specialists have yet to analyze the entire range of information received.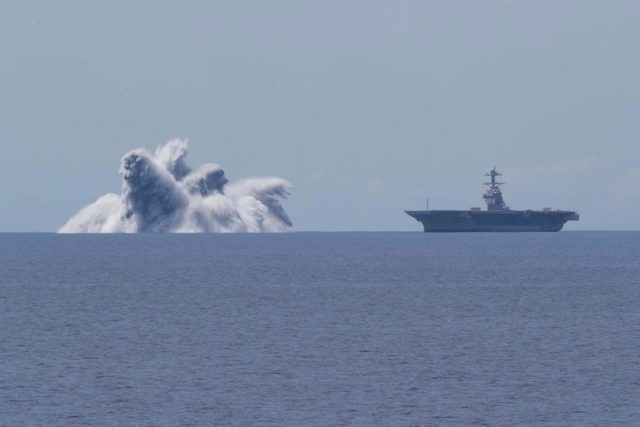 USS Gerald R. Ford
Image Source: USN
Such tests are not unique to the United States Navy. In 2016, the Americans made an explosion near the new ship USS Jackson (LCS-6), belonging to the so-called littoral combat ships. As noted at the time, the LCS suffered minor damage and generally endured the explosion better than expected.
Test USS Gerald R. Ford / ©USN Aircraft carriers of the Gerald R. Ford type are the most powerful (in tactical terms) warships of the US Navy and the most powerful aircraft carriers on the planet. The ship was developed as an improved version of the Nimitz-class aircraft carrier. With comparable size and aircraft armament, the new ship has a reduced crew due to automation and, as a result, boasts lower operating costs.
The Gerald R. Ford air group includes up to 90 aircraft. It is based on the fourth-generation F/A-18E/F Super Hornet fighters, as well as the fifth-generation F-35C fighters.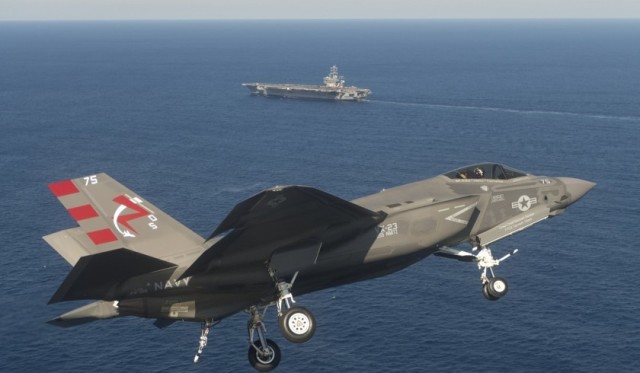 F-35C
Image Source: USN
In the future, Russia also wants to get a new type of aircraft carrier. This year , the project of the aircraft carrier "Varan"was presented. It is assumed that it will be able to accommodate two dozen manned aircraft, as well as helicopters and drones.