After a recent software update, the German Air Force's Eurofighter Typhoon fighter jets were able to use the new MBDA Meteor air — to-air missile.
A landmark event has taken place for the German Air Force, which can significantly increase the defense capability of the entire EU. Eurofighter Typhoon aircraft of the German Air Force were able to use long — range air-to-air missiles of the Meteor type.
The use of the new weapon became possible after the installation of the Phase 2 Enhancements B (P2Eb) software. "A new milestone for our Eurofighter fleet," the Luftwaffe said.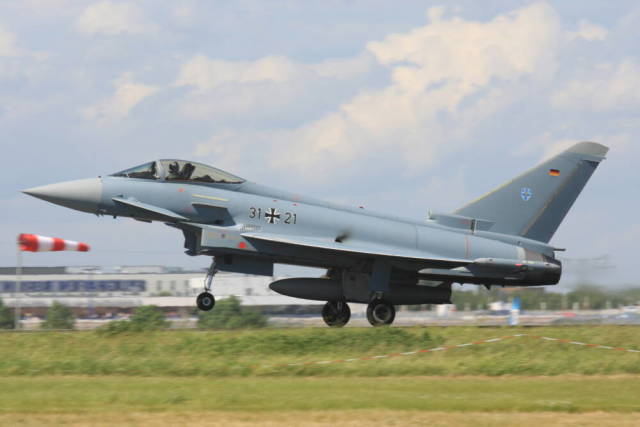 Eurofighter Typhoon
Image source: wikimedia
It is too early to judge the potential of the product, but a number of experts consider Meteor to be the most dangerous air — to-air missile of our time. The MBDA Meteor has not only an active radar homing head, but also a marching ramjet engine, which gives it the ability to maintain the highest flight speed on the entire trajectory. The disadvantage of the chosen concept is the increased IR visibility of the missile attack.
In any case, with a speed of more than M=4 and a range of 100 kilometers, the missile poses a great danger to air targets of any type, including the most modern fighters.
The Germans are not the first to arm themselves with the MBDA Meteor. According to open sources, the first was the Swedish Air Force: the missile reached operational readiness in July 2016. Thus, the world's first fighter capable of using the new product was the "budget" Swedish Saab JAS-39 Gripen, ahead of the more expensive Eurofighter Typhoon and the French Dassault Rafale.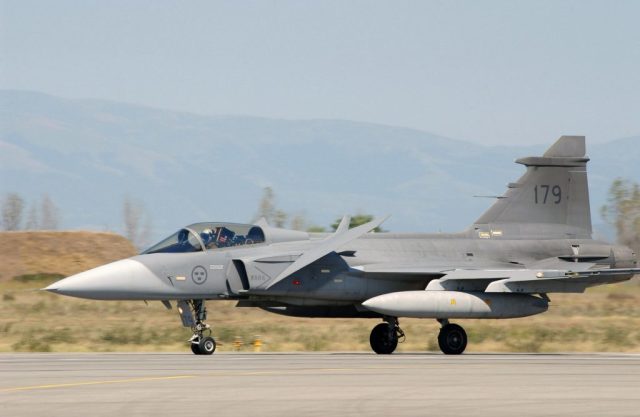 Saab JAS-39 Gripen
Image source: SAAB
In recent years, Europeans have sharply increased their attention to defense and security issues. No less significant event than the possibility of using Meteor, for the Germans was last year's signing of a contract for the installation of the latest Captor-E radar station on Eurofighter Typhoon fighters, which in Europe is called "the most advanced radar for fighters". In addition to Germany, the new radar will be received by the Spaniards, who also operate Typhoon fighters.
CAPTOR-E
Image source: wikipedia
Recall that this year it became known that Russia has completed state tests of the export modification of the advanced air — to-air missile RVV-BD. Its distinctive feature is its long range: the maximum launch range reaches 200 kilometers.