European NATO countries have received new intelligence capabilities. Yesterday, November 12, the NATO press service reported that the last of the five RQ-4D Phoenix reconnaissance drones ordered under the Alliance Ground Surveillance (AGS) program landed at the Sigonella air base in Italy.
The drone independently made a 20-hour flight from Palmdale air force base in California to Sigonella, where the RQ-4D Phoenix drones are based. In the coming months, Northrop Grumman will complete the transfer of documentation and equipment.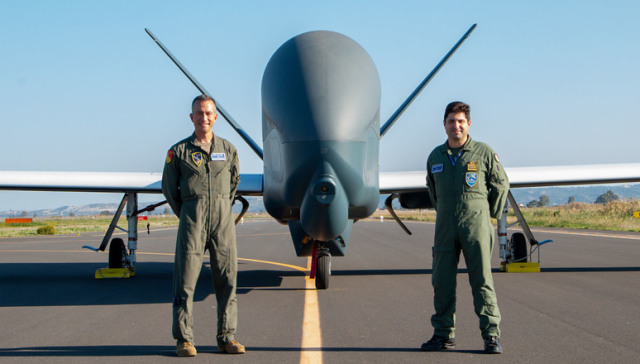 Last RQ-4D Phoenix at Sigonella air base
Image source: nato.int
The joint control system is one of the key differences between the" European " RQ-4D Phoenix drone and the basic American RQ-4 Global Hawk drone developed by Northrop Grumman Corporation in 1998. Otherwise, the new drone is almost a complete copy of its predecessor, 94% repeating the details and layout of the RQ-4.
The AGS program was paid for by 15 NATO member countries: Bulgaria, Czech Republic, Denmark, Estonia, Germany, Italy, Latvia, Lithuania, Luxembourg, Norway, Poland, Romania, Slovakia, Slovenia and the United States. At the same time, the drones will be used in the interests of all thirty NATO countries, transmitting intelligence to all members of the Alliance.