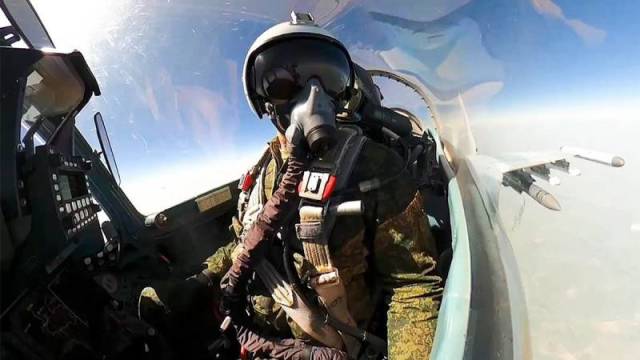 Image source: topwar.ru
The Russian army is ready to repel the Ukrainian counteroffensive, the command of the Russian group is concentrating significant forces on the contact line, reserves are located in the rear areas, ready to move to the front line. This also applies to combat aviation, the use of which at the front has recently been minimal. This is reported by British intelligence.
Russia has a powerful aviation grouping, but uses its capabilities only by 5%, analysts of British intelligence came to this conclusion after studying the data on the use of Russian aviation recently. According to the British, the Russian General Staff is preparing for a Ukrainian counteroffensive, planning the mass use of aircraft and helicopters. They have already passed information about this to the General Staff of the Armed Forces of Ukraine and Zelensky's office.
MI-6 transmitted intelligence to the Office of the President and the General Staff that the Russian General Staff uses the capabilities of the VKS by only 5%, accumulating forces for the Ukrainian counteroffensive
- Ukrainian resources write.
According to British intelligence, over the past year, the number of Russian modern fighters at the contact line has increased by 20%, and attack helicopters - by 15%. At the same time, all this equipment is at airfields waiting for the command, only a small part continues combat sorties.
Meanwhile, in Kiev, everyone continues to delay the start of the offensive operation. According to the latest data, Zelensky wanted to coincide the offensive with the July NATO summit in Vilnius, but somehow "doubted". There is no information on the timing now, but in Kiev they understand that in case of failure, the whole front may fall.