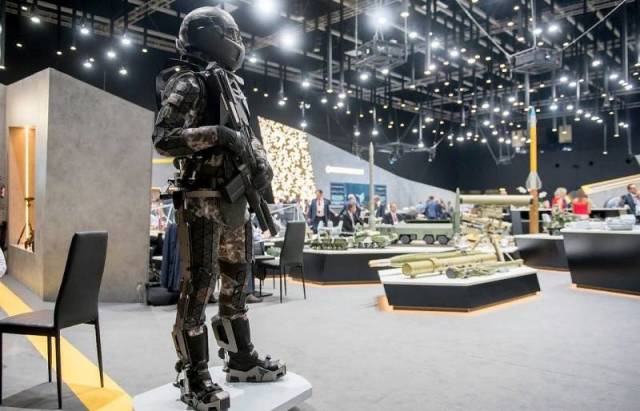 Image source: topwar.ru
In 2023, the Russian developers plans to proceed with the conceptual design and to determine the shape of military equipment of the new, relatively fourth-generation soldier of the future. The research work, which will be defined in detail and part of the new equipment will be carried out by specialists of the Central research Institute of precision engineering (TSNIITOCHMASH), part of the concern "Kalashnikov". This decision was made in the Russian Ministry of defense.
The Russian defense Ministry decided to start work on the creation of the combat military equipment of new generation. What exactly will be part of the new equipment will be clear after carrying out the research work. Research is planned to be held in 2023
— told RIA Novosti the official representative of the TSNIITOCHMASH.
By the end of 2020, the Russian army received more than 300 thousand sets of equipment of the second generation of the "Warrior", is also developed in TSNIITOCHMASH. It is now known to some conceptual details of what will be a personal protection troops of the Russian army of the third generation "Centurion". In the state Corporation rostec reported that some of the elements of equipment of the third generation passes the test, while in the Russian defense industry is already beginning to discuss the requirements for equipping the next generation.
Primarily outfit "Centurion" will provide enhanced protection of the viability of a fighter, while maintaining its mobility. This will use a special composite polyethylene fiber having a degree of protection higher than in modern body armor. This fabric is lightweight and stretchy. The presence of depreciation will stop the fragments speeds of up to 670 meters per second without damage to internal organs and broken bones.
Strength and agility soldier adds active exoskeleton actuators. Also, the developers plan to equip the "Centurion" robotic complex and give the functions of artificial intelligence.
Besides passive protection, "Centurion" will be active. In particular, the developers said that the equipment will be equipped with optical devices to blind the enemy at long range. In addition, the equipment of the third generation will be equipped with "nanoasperities", which weighs only 180 grams. At the moment, the future military drone developed by the engineers of the national leader in drone industry, the company "Kronstadt".