The naval version of the Russian BMP-3, which entered service with the marines of the Black Sea Fleet of the Russian Federation, surpasses the combat qualities of the BTR-4, which is used by Ukrainian marines. The Russian machine has good seaworthiness, which saves landing ships from having to come close to the shore. And in terms of firepower, the BMP-3F has no equal in the world, according to the Ukrainian edition of Defense Express.
Marines of the Black Sea Fleet in the Crimea will be the first in the Russian army to receive a battalion set of the naval version of the BMP-3. Due to various improvements - for example, a retractable snorkel-these machines were able to land in the water and get to the shore on their own, even when the sea is rough. This saves landing ships from having to come close to land, exposing themselves to the impact of all sorts of coastal weapons.
At the same time, the BMP-3F armament is approaching the tank in terms of firepower. It consists of two guns of caliber 100 and 30 mm - such a set allows you to effectively fight both armored vehicles and enemy manpower - including hidden in fortifications.
The BTR-4, which is in service with the Ukrainian Marine Corps, is inferior to the Russian BMP both in terms of driving characteristics and firepower. For example, it is much easier for a tracked IFV to get out of the water on an unequipped coast than for a wheeled APC. Therefore, it is necessary to tighten the requirements for amphibious equipment of the Ukrainian navy in order to adequately resist a serious enemy, the publication summarizes.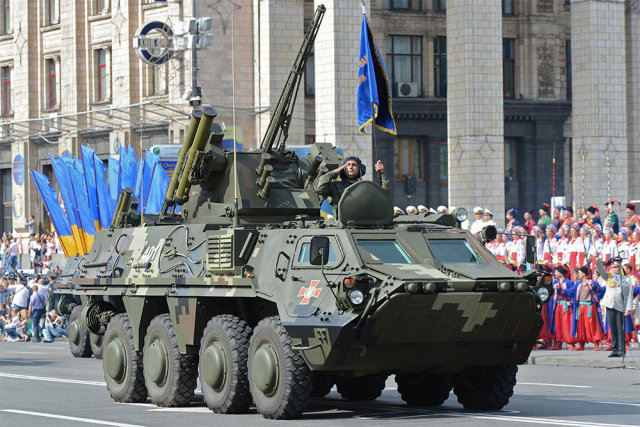 Anton Valagin