The IDF will receive new heavy helicopters. Yesterday, August 1, the portal defensenews.com He reported that the US State Department approved the sale of CH-53K King Stallion helicopters to Israel.
The weapons package approved for sale includes 18 helicopters, weapons and protection systems for them, as well as an additional "up to 60 engines" of the T408-GE-400. The potential value of the transaction could be $3.4 billion.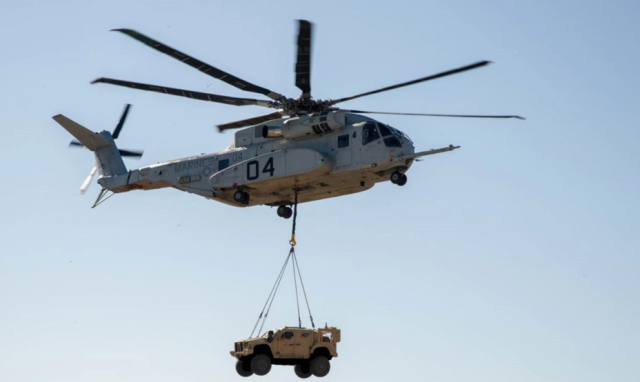 CH-53K King Stallion Helicopter
Image source: defensenews.com
The Israeli Defense Ministry announced the choice of the CH-53K King Stallion transport helicopter to replace the CH-53 Yas'ur in February of this year. The newest version of the" Stallion " (English stallion) will replace the aging predecessor of the CH-53 Yas'ur, which entered service in 1970, in the Israeli Armed Forces. Competitors of the CH-53K were Bell Boeing V-22 Osprey tiltrotor planes and the Boeing CH-47 Chinook "flying car".
The CH-53K King Stallion is a heavy transport helicopter with a maximum take-off weight of almost 40 tons. The car is capable of carrying over 13 tons of cargo on an external suspension, and its internal compartment can accommodate up to 55 passengers. The helicopter crew consists of two to five people-in addition to the pilots, three shooters can be included in its composition, providing circular protection.
Externally, the King Stallion does not differ much from its predecessor, the CH-53E, but at the same time it is three times "stronger". The CH-53K King Stallion helicopter is a continuation of the CH-53 line, which has been produced since 1964. The new modification is the largest and most powerful in the family of "Stallions". The maximum flight range of the CH-53K is 840 km, the speed is 315 km/h. The helicopter is equipped with active and passive protection systems — in particular, the armored hull protects the crew and passengers from small arms fire, and active protection systems are able to protect the car from damage by missiles.