To launch the Europa Clipper mission, the US Space Agency decided to use a commercial rocket. Previously, the promising Space Launch System was considered as a carrier.
The Space Launch System is one of NASA's key projects and the most powerful launch vehicle of the foreseeable future. However, the US Space Agency refused to use it to launch Europa Clipper. Now they want to use a private launch vehicle for this.
Europa Clipper is an automatic interplanetary station that will have to explore Jupiter's moon Europa. The focus is on his ability to maintain life. The complex includes an orbiter and a lander. The launch date was previously called 2024.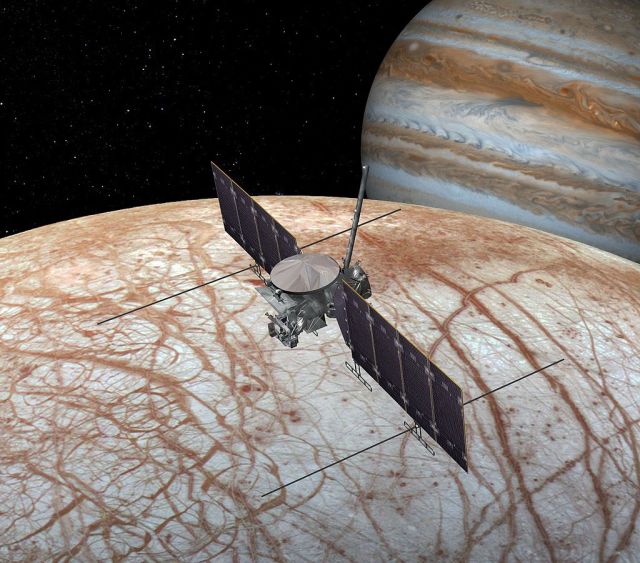 Europa Clipper
Image source: wikipedia
This is not the first time that SLS has been abandoned in recent times. Recently it became known that NASA chose to launch the first modules of the lunar station rocket Falcon Heavy, although initially it was the Space Launch System was seen as a tool for solving the problem.
One of the reasons for rejecting the SLS is the constant postponement of test dates and the technical difficulties faced by the launch vehicle.