On the Russian segment of the ISS, the SLE-2 air conditioning system failed. The second-SLE-1-continues to work in normal mode.
The problem with the air conditioning system on board the ISS was reported to the Mission Control Center (MCC) by cosmonaut Sergey Ryzhikov. "At 09: 20, we received information about an emergency shutdown of the SLE-2," he said. The other system is working fine.
Note that the Russian module "Zvezda" has two air conditioning systems: SLE-1 and SLE-2. They duplicate each other.
This is not the first problem that has recently been discovered on board the module. In the fall of last year, a crack was found in the intermediate chamber of the "Star", which caused an air leak. Specifically, this problem was eventually solved, but the specialists of Roscosmos later announced an air leak in another place.
In December 2020, it turned out that the ISS was running out of air supplies that could make up for the leak. One of the proposed solutions was to close the "leaky" chamber.
For a long time, they did not stop trying to find the source of the problems for its final solution. In January, the search for a possible crack was stopped, but will continue in February, when the Progress MS-16 cargo spacecraft arrives at the ISS. In addition, next month, the Cygnus ship is expected to arrive, which will deliver air components to the station to replenish its supplies.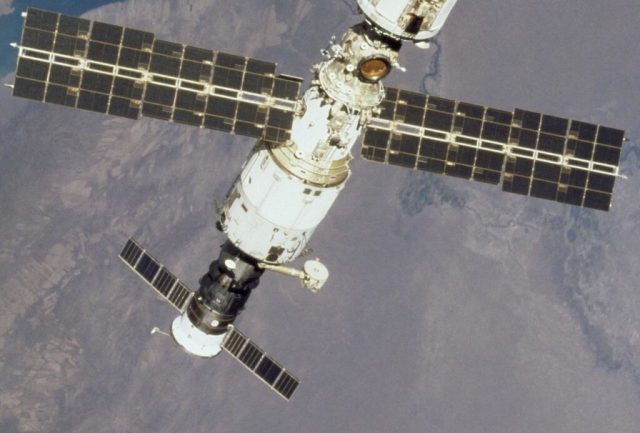 The "Star" module»
Image source: roscosmos
Recall that in October, during the experiment "Constant", on the Russian segment of the ISS, there was smoke from scientific equipment. As it turned out, the problem was a malfunction of the experiment control unit. It was quickly eliminated: the incident did not pose a threat to the lives and health of the station's crew members.
All these difficulties once again forced us to talk about the prospects of the Russian segment of the station. Recall that one of the key events of the foreseeable future should be the launch of the new Russian module "Science" to the ISS, which was postponed for many years.
Last year, the matter got off the ground: the modified module was sent to the Baikonur cosmodrome to prepare for the launch. According to previously announced plans, they want to launch it in July. If the mission is successful, the module resource will theoretically ensure the operation of the Russian segment of the station until about 2030.
At the same time, the prospects of the station itself are not completely clear: earlier it was reported that the ISS may be abandoned in the middle of the decade. The circumlunar Gateway is considered as a conditional alternative [...] .