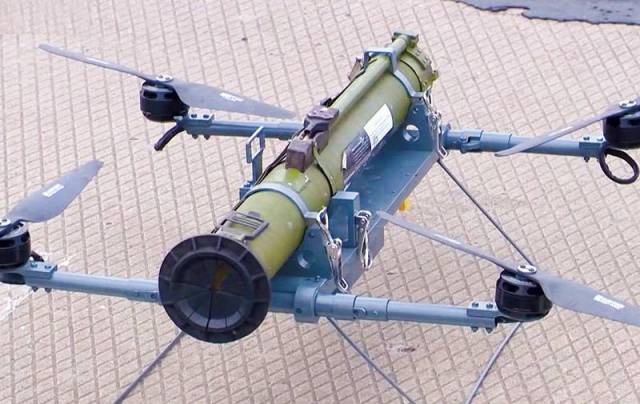 Photo illustrative
Image source: topwar.ru
Russia has developed a special multi-shot grenade launcher for use from a drone. The patent for the product is published on the official website of the Federal Institute of Industrial Property (part of Rospatent).
According to the document, the grenade launcher has a drum magazine in which grenades are placed and fed into the grenade launcher itself before firing. At the same time, the caliber of the grenade launcher, the type of ammunition used and other details of the development are not disclosed, although it is indicated that the drum is designed for eight grenades. Most likely, we are talking about VOGUES used in grenade launchers. These grenades are actively used for dropping from UAVs.
As a weapon carrier, it is planned to use a quadcopter capable of hovering in one place for more accurate guidance, which is carried out using a remote control and a video camera.
The utility model relates to the field of armament, namely to devices for placing and throwing ammunition from an unmanned aerial vehicle. The technical objective of the proposed device is to expand the capabilities of the device for tasks related to the defeat of enemy firing points in buildings and structures. For this purpose, an unmanned aerial vehicle grenade launcher is proposed, containing a magazine and a mechanism for feeding and throwing a grenade through the barrel of the grenade launcher towards the target
- TASS cites an extract from the patent.
It is worth noting that attempts to create a UAV with a grenade launcher complex have been made more than once, and not only in our country. For example, a created UAV with an RPG-26 grenade launcher is capable of hitting armored vehicles and enemy personnel at a range of 250 meters. There are similar developments in Israel, Turkey and a number of other countries, including NATO.