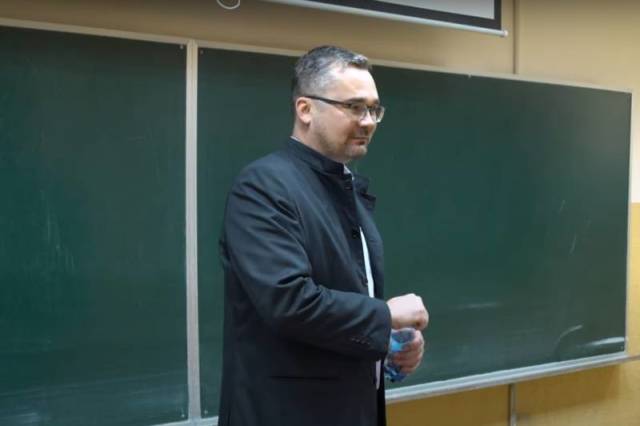 Image source: topwar.ru
The Center for Integrated Unmanned Solutions (CCDB) has developed a method for detecting calculations (operators) of FPV drones based on anti-sniper warfare. This was announced by the general director of the center Dmitry Kuzyakin.
The CCDB is working hard on anti-FPV drone systems. Currently, we have already developed and applied some measures to reduce threats. A similar experience of the anti-sniper struggle, analyzed by us, prompted us to create this technique
– Kuzyakin told in an interview with TASS.
As he clarified, this technique is aimed at finding and neutralizing enemy pilots, and not at fighting the drones themselves.
Dmitry Kuzyakin:
This fight is being waged by FPV drones and pilots, but only from our side. It is for this reason that we needed to study the anti-sniper struggle first
At the same time, the Director General of the CCDB noted, today there is still no electronic warfare (EW) against FPV systems in the world that could work effectively in any situation. In this regard, he stressed the need to introduce tools with which it would be possible to regulate the use of FPV technologies.
It is impossible to allow unlimited access to FPV technologies, because this is a dangerous precedent, which is comparable in scale to the free sale of weapons. At this stage, the risk of threats is relatively low due to the difficulties associated with training the assembly and piloting of this equipment. However, there will come a time when it will be necessary to regulate not just the issue of drones, but mainly with FPV drones
– said the specialist.
As Kuzyakin previously reported to the news agency, since last year, the above-mentioned center has trained 100 specialists as part of the training of pilots and instructor pilots of FPV drones. Also, the Central Control Commission sent 100 such combat units to the zone of its own, the main tasks of which include dropping mines and defeating heavy equipment.
For reference: The CCDB specializes in both the development and production of FPV drones, engaging in the training of specialists.
FPV drone is a quadrocopter or multirotor UAV with a camera in it for transmitting video in real time to the pilot's device. So, he controls it using a video stream, which is then transmitted to the pilot's screen.