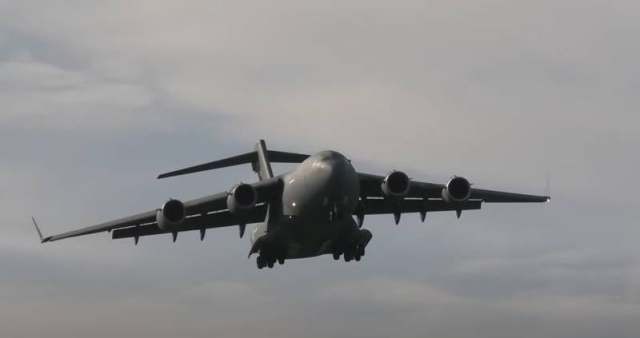 Image source: topwar.ru
There was information on the web that several military transport planes from the United States, as well as from the NATO military base Incirlik in Turkey, arrived in Israel. It is also reported that at least five transporters from the territory of the US military base in Qatar have arrived in Israel.
It is noted that after the incident at the Iranian UAV production plant in the city of Isfahan, Iran may take retaliatory measures against Israel. This is after materials appeared in the press that Iran considers Israel to be involved in the strike on the Isfahan industrial complex.
In this regard, experts have suggested that Israel is urgently receiving supplies of either additional air defense-missile defense systems or strike weapons, including long-range ones, against the background of the aggravation of the situation with Iran.
And in the TG channel "Glazyev for thinking people" it is additionally stated that Israel allegedly withdrew its military instructors from the territory of Ukraine. Allegedly, the instructors could be engaged in training the APU to work with electronic warfare, or they could themselves be trained to counter drones, which in Ukraine are called "Iranian".
It should be recalled that the strikes were carried out not only on the plant in Isfahan, but also on the special forces training base of the Islamic Revolutionary Guards Corps, on the IRGC headquarters, on the oil refinery. Tehran stated that this act of aggression will not be left unanswered.