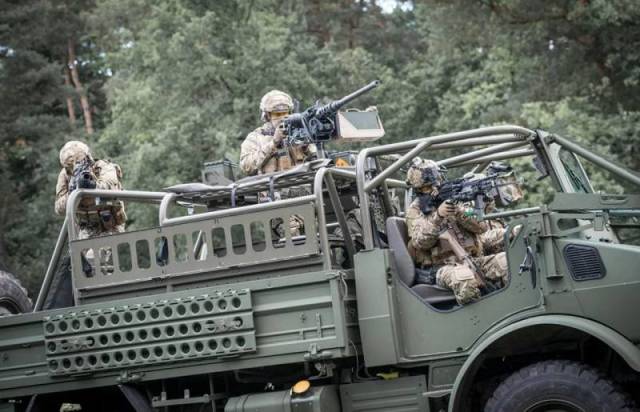 Image source: topwar.ru
Belgium has decided to supply military assistance to Ukraine in the amount of 12 million euros. The new package will include heavy machine guns and ammunition, as well as the winter uniform, which is in need of APU. This was stated by the Minister of defence Ludivine Dedonder.
Belgium military aid to Ukraine, not for the first time since the beginning of military operations Brussels handed weapons and non-lethal equipment for 45 million euros. In February this year, Prime Minister Alexander de Croo announced the transfer APU 2 thousand machine guns, and about 4 thousand tons of diesel fuel, then the supply of arms continued.
At this time, the Belgians decided to transfer heavy machine guns and ammunition for them, but the Minister of defense did not disclose details, so to speak, what guns will give Belgium and in what quantity, can not say. Also in supply will enter winter gear, including helmets, spare equipment (without explanation), instruments for observation. In the future, Brussels plans to supply medical machines, but in January of the following year.
We will also send non-lethal materials for winter helmets, spare equipment, surveillance equipment. In early 2023 we will put ambulances and trucks for medical purposes
said Ludivine Dedonder.
In addition, Belgium is ready to help at sea and land mine clearance and training of the Ukrainian military. While on the participation of the Belgian military instructors in teaching APU seems to be not reported, most likely they will join the military mission of the European Union.