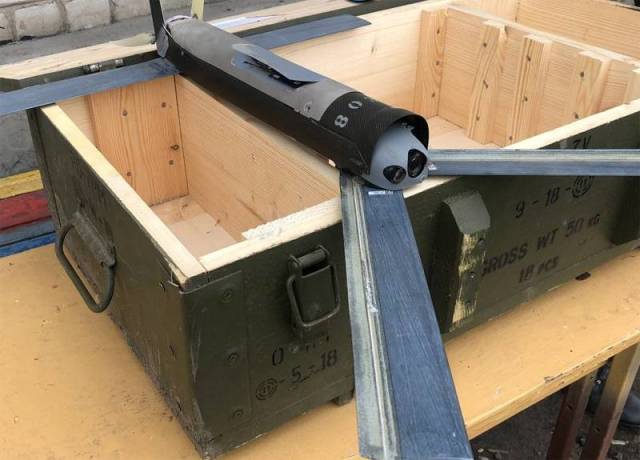 Image source: topwar.ru
Noteworthy information comes from the area of a special military operation. The reports say that after defeating the enemy in the positions of one of the directions of the SVO, they again managed to take a large number of trophies. Among other things, there were wooden boxes with English-language markings and very unusual contents. It turned out that we are talking about several NATO-made kamikaze drones Switchblade.
Earlier, Switchblade drones were delivered to Ukraine from the United States as military aid. In fact, it is a barrage munition that is launched from a small platform. Designed and manufactured by the American company AeroVironment. This drone is designed to defeat manpower (including in shelters), lightly armored vehicles. It is in service with the armies of the United States and Britain.
Judging by the images, we are talking about a modification of the Switchblade 300. This drone has a length of slightly more than 60 cm, a mass of about 3 kg. The range of application is up to 10 thousand meters, while charging the battery lasts for a maximum of 10 minutes in the air.
There is also a Switchblade 600 version. This is already a 23-kg strike vehicle that can hit targets at a distance of 40 km. Its warhead, in fact, is a variation of the Javelin ATGM.
When attacking a target, these drones take video, transmitting the image to the operator.
Photo: Military officers of the "Russian Spring":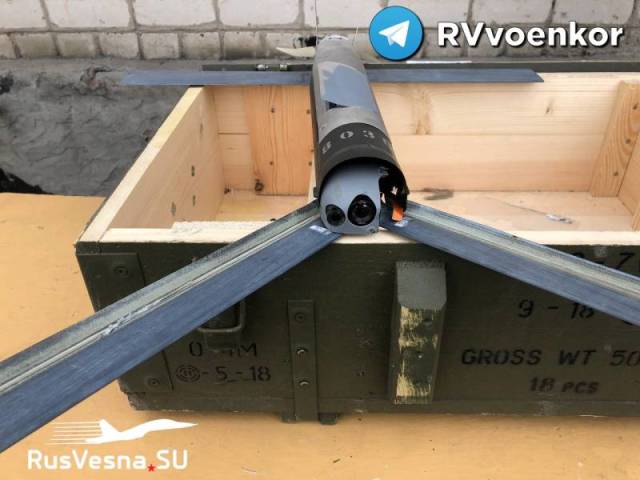 Image source: topwar.ru
If you believe the information previously announced by the White House, the United States and Britain will supply up to 700 Switchblades to Ukraine.
In any case, the kamikaze attack drones detected by Russian troops will now serve against Ukrainian armed formations. And for the Western curators of the Kiev regime, it is a signal that a significant part of the weapons transferred to the Armed Forces of Ukraine are either destroyed on the way, or become trophies of the Armed Forces of the Russian Federation and republican troops.