As [...] the well-known observer of underwater vehicles and special means H. I. Sutton reports on his resource "Covert Shores", more information is gradually emerging about small submarines being built in Italy for the Qatari navy. It is known that the contract worth 190 million euros provides for the supply of two small submarines to Qatar and the corresponding training of personnel.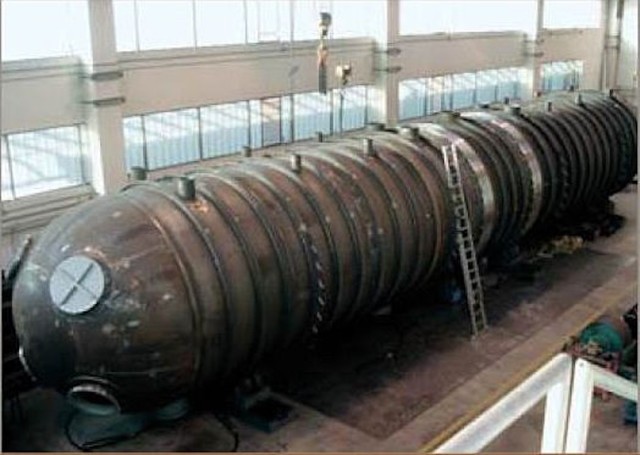 A small submarine with a hull length of 30 meters is being built at the facility of the Italian company M23 (a subsidiary of GSE Trieste) in Chiserano in Bergamo for an unknown customer. Two small submarines ordered by Qatar are believed to be 23 meters (s) long www.hisutton.com
According to Sutton's publication, the contract was announced in February 2020. The memorandum of understanding signed by Qatar with the Italian shipbuilding association Fincantieri in January 2020 mentions "the supply of advanced ships and submarines".
It is now known that the actual builder of two small submarines for Qatar (apparently as a contractor for Fincantieri as the main supplier) is the Italian company GSE Trieste (Giunio Santi Engineering s. r. l., Trieste, formerly known as Maritalia), which is a long-time builder of special underwater vehicles and apparatuses. The construction is being carried out by a subsidiary of GSE Trieste M23 s.r.l., to which GSE Trieste recently allocated its military business. The M23 company is located at the same GSE Trieste head plant in Chiserano in Bergamo. It is reported that the company M23 employs only 22 employees.
At the moment, very few details are known about the small submarines themselves being built on the M23 for Qatar. It is known that they will be equipped with a 200 kW diesel engine, a 70 kW electric motor and sonar.
The largest submarine built by GSE Trieste (M23) to date was 30 meters long (this boat was designed to carry 8 passengers, but it is unclear whether its construction was completed). The most famous project of GSE Trieste in recent years is the dry-type underwater vehicle for transporting combat swimmers Button 5.60 / UOES 3 (User Operational Evaluation System-3), which the company built for the US Navy.
According to Sutton, the new submarines for Qatar will have a length of 23 meters and their project was developed around 2017. This corresponds to the company name, as well as the registration numbers listed in some Italian government documents (MIDGET AUTONOMUS SUBMARINE P / N M232017023).
From the bmpd point out, that the design of the small submarines and submersibles company Maritalia / GSE Trieste, known since the 1970-ies, based on the projects Dr. Julio Santi, using the original scheme of the pressure hull, collected from the joined sections in the form of a circular steel tubes (the tubes themselves are used to store fuel or oxygen and the exhaust emissions for airindependent power plant original design of GST offered by the firm from 1980-ies).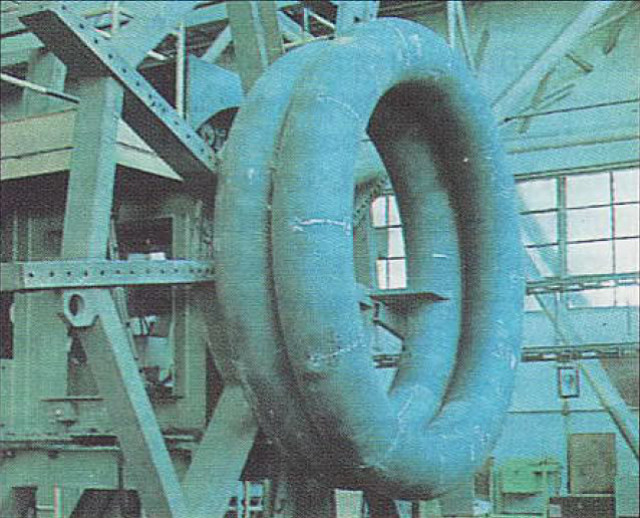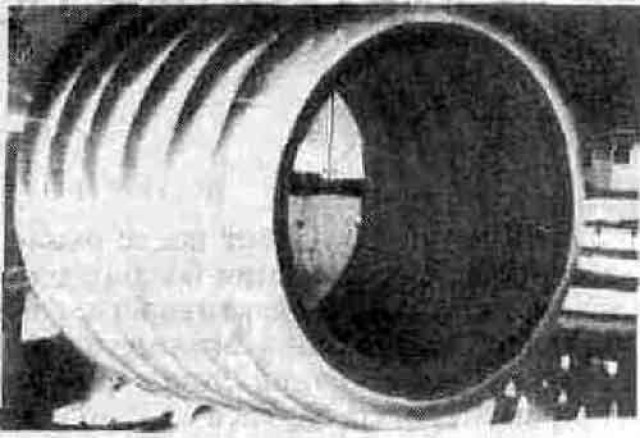 Fragments of a strong hull, assembled from sections of ring pipes, underwater vehicles designed by Dr. Giulio Santi built by the Italian company GSE Trieste (formerly Maritalia) (c) www.hisutton.com