Europe is preparing a competitor to the" smart " Excalibur projectile. Yesterday, January 20, the press service of the French company Nexter Munitions announced the successful completion of the first fire tests of the KATANA 155 mm ammunition.
"The KATANA smart artillery ammunition successfully demonstrated its corrected flight capabilities during a test campaign in Sweden in December 2020. This success marks a crucial milestone in the KATANA development program," the Nexter Municipalities press service said.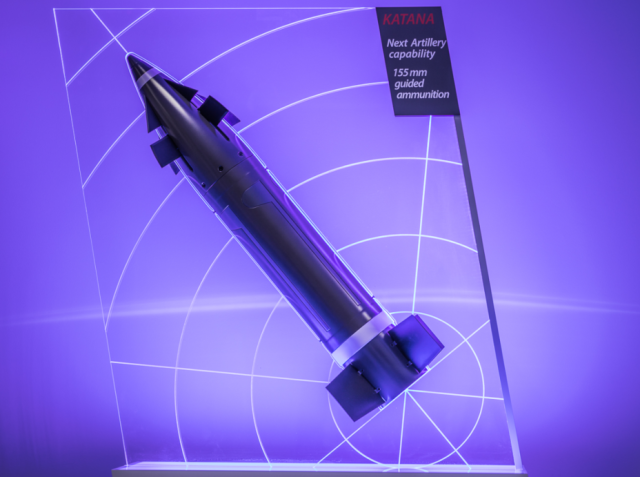 155 mm KATANA projectile
Image source: nexter-group.fr
The shooting was carried out from the CAESAR self-propelled gun. The munition confirmed the design characteristics of the developers for ballistics and maneuverability. In the course of further tests, various KATANA guidance systems will be tested. If the tests are successful, the mass production of the projectile will begin in 2023.
Similar to the American Excalibur projectile, the KATANA combines three guidance methods at once: an inertial system, satellite navigation, and a semi-active laser homing head. Thanks to the latter, the projectile can potentially hit moving targets.