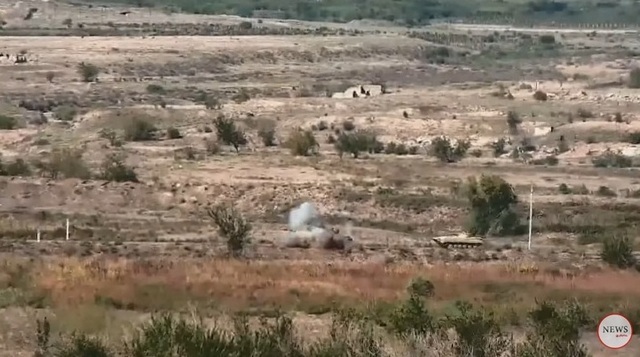 Image source: vestnik-rm.ru
The Armenian military demonstrated the defeat of two enemy armored vehicles. The released video captured an episode of one of the fights.
The crew of an Israeli-made reconnaissance SandCat moving along the road, probably detecting an ambush, tried to turn around and leave. However, the Karabakh fighters hit the armored car with an RPG and were able to knock it out. He began to smoke, while the surviving machine gunner began to shoot back.
The T-90S and BMP-2 tanks hurried to the battlefield at high speed. "Ninetieth" managed to make a shot from the gun, after which an anti-tank guided missile flew to his left side.
Since the shooting quickly stopped, it is unclear how serious the damage was, perhaps not too much. At the same time, the soldiers who were in the infantry fighting vehicle decided not to try their luck and began to retreat.
Lev Romanov