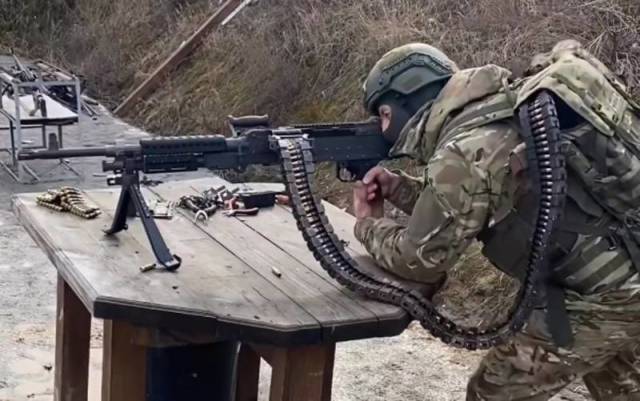 Image source: topwar.ru
The Ukrainian army will soon begin to receive new systems of uninterrupted ammunition supply for machine guns of both American and Russian production. According to the Ukrainian press, currently the system, called MURENA, is being tested.
The first batch of uninterruptible power supply systems for machine guns was received by the troops for testing in combat conditions. According to the developers, it is intended primarily for American M240 machine guns, which have been received in large numbers by the Armed Forces of Ukraine as military aid from the United States, as well as for Russian PCM and its modifications. It is possible that in the future this system will be adapted for other belt-powered machine guns.
According to the developers, the MURENA system was created on the same principle as similar systems in other countries, but differs from them in increased ammunition. A serviceman with a Ukrainian design can carry 650 rounds of ammunition for a machine gun, and at the same time a spare barrel.
It became obvious to us that Ukrainian soldiers needed to optimize the ways of transferring and quickly using increased ammunition for a machine gun (...) We have developed a bracket for fixing the "sleeve", which is attached to the standard mounting elements of the box for machine gun cartridges
- the developers said.
According to the data provided, the weight of the "empty" MURENA system (box, sleeve and backpack) is 9 kg, in curb condition (all too + spare barrel and 650 rounds) - 28 kg.