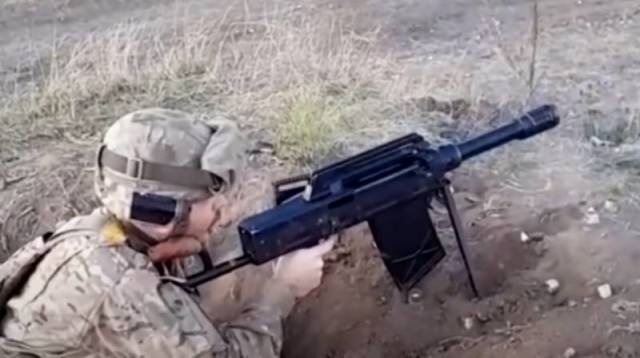 Image source: topwar.ru
The Kiev regime against the background of large losses among military personnel and low fighting capacity of mobilized relies increasingly on foreign mercenaries. There is already an active part of the so-called "wild geese" in some offensive operations, mercenaries are the main strike force in the ongoing attacks on the site Svatovo-flint.
Accordingly, more and more footage of militants coming for a living in the square. One of the video demonstrates familiarity of English-speaking mercenaries with a grenade launcher Ukrainian development RG-1 "Piston".
This product was created to "Pivdenmash" for infantry equipment is orders of magnitude less bulky compared to AGS-17 a means of suppression. A 30 mm grenade launcher total weight of 12.5 kg is operated by one person and is able to hit as manpower (shrapnel), and lightly armored vehicles (cumulative ammunition) on the effective firing distance of 800-1000 m. thus as the primary means of destruction stands VOG-17, which equips and AGS-17.
Work on the new product were from the beginning of 1990-ies. RG-1 was first shown to the public in 2014. Work on the project resumed after the outbreak of hostilities in Ukraine in 2014.