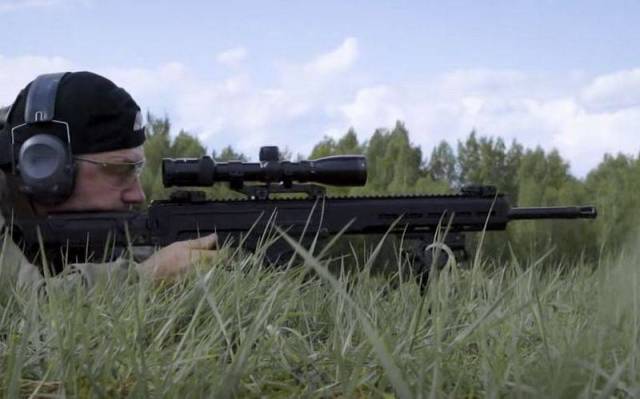 Image source: topwar.ru
New sniper rifle microwave will be tested in combat conditions. The latest batch of rifles, designed to replace the already outdated SVD entered service snipers in the special operations forces of the armed forces operating in Ukraine.
The Ministry of defence made the decision to combat the exploitation of new sniper rifles Chukavina microwave in combat. Sniper special forces group and MTR operating in the area of operation, received a shipment of new rifles under domestic sniper cartridge 7,62X54R mm. it is Noted that the first reviews about the microwave positive.
The special operations forces delivery sniper rifles Chukavina for testing in combat conditions conducted on a special military operation. The first reviews of the new missile complex has been positive
- quotes RIA Novosti news Agency quoted the source of defence industry.
Earlier in the Kalashnikov concern announced that the rifle microwave recommended for adoption into service, the first deliveries to the troops ostaetsya this year.
New sniper rifle Chukavina (SHF) was developed by Kalashnikov concern on behalf of the Ministry of defense to replace the already outdated Dragunov sniper rifle (SVD). First microwave was shown to the public in 2017 at the forum "Army-2017". The rifle was originally implemented in three sizes – 7,62h54r, 7,62x51 NATO (also known as .308 Win), and .338 Lapua Magnum (8,6х70 mm). In the 7. 62x54r rifle microwave fully compatible with shops from the SVD sniper rifle.
Length of the microwave depending on the version ranges from 995 to 1015 mm and a weight of 4.2 pounds with an empty store and installed optic sight. The weapon is equipped with a barrel length 410 mm. The microwave has a sighting range of 1200 meters.