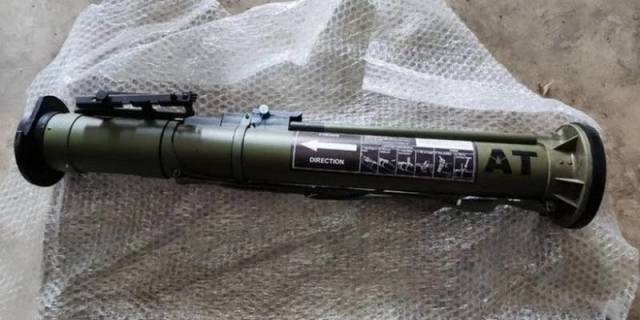 Image source: topwar.ru
In service with the Ukrainian army had a manual grenade launcher rocket-propelled Bullspike-AT production of the Bulgarian state company VMZ EAD. It is reported by TG-channel Ukraine Weapons Tracker.
Ukraine received as a gift, or purchased an undisclosed number of Bulgarian grenade launchers, created on the basis of Soviet anti-tank grenade launcher RPG-22 "Net", previously released by the Bulgarian defense industry under license. Soviet RPG was improved in the field of launchers, the opportunity to translate a grenade launcher from a fighting position back to the transport. Also for developed thermobaric grenade launcher shot TB-22M.
According to website of the developer, the maximum effective range of fire of the RPG and 350 metres from point-blank range - 150 meters, penetration - 400 mm.
In addition to RPG Bullspike-AT the armed forces had 60-mm mortars M60CMA commando also produced in Bulgaria. It is reported that Ukraine received a shipment of these mortars and mines to them HE60 MA.
As noted by Ukrainian sources, although Bulgaria is not officially announces on the supply of arms to Ukraine, the share of the set from the country of the weapon is quite large. This is especially true of ammunition.
It is also armed with APU seen hand grenades RPG-32 "Nasab", better known under the name of "Hashim", produced in Jordan under the Russian license. Information on the supply of these launchers to Ukraine was not, but it is possible that it just was not reported. Video shooting of the RPG-32 has appeared on the Ukrainian resources few days ago.