India has mastered the production of Israeli missiles for air defense systems. Yesterday, March 16, the portal indiatimes.com He reported that KRAS has delivered the first batch of MRSAM missiles to the Indian Army and Air Force.
MRSAM, also known as Barak 8, is a ground-based modification of the LRSAM ship-based interceptor missiles. The Barak-8 air defense system, armed with missiles of the same name, was developed by the Israeli company IAI in partnership with the Indian state organization DRDO on the basis of the Barak air defense system, which was adopted by the Israeli army in 1987. Initially, the Barak-8 was created as a ship-based missile (the first launch took place in 1999). In 2014, IAI and DRDO began work on the creation of a land-based Barak-8 air defense system.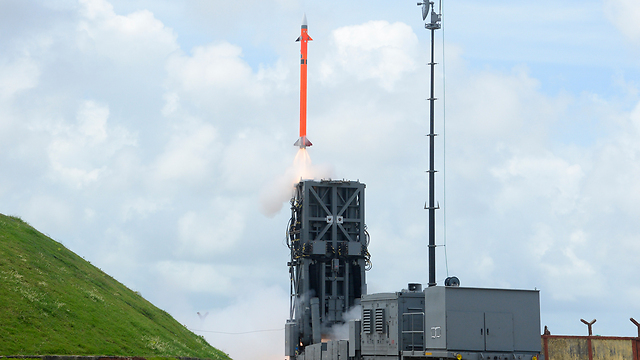 Launch of the Barak-8 rocket
Image source: ynetnews.com
India's purchase of MRSAM missiles was announced in February 2017, but it was not until July 2019 that the first production contract worth $100 million was signed. A joint venture between Kalyani Rafael Advanced Systems (KRAS), created by the Indian company Kalyani Group and Israel's Rafael Advanced Defense Systems.
The Barak 8 air defense system is designed to simultaneously detect and defeat a wide range of air threats (including aircraft, cruise missiles and surface-to-surface missiles) at short and medium ranges at any time of the day and in difficult weather conditions. The munition is a two-stage solid-fuel anti-aircraft guided missile with a length of 4.5 m, equipped with an active homing system. The missile is launched using a vertical launcher and is capable of intercepting a target at distances of 70-80 km.