Israel has completed the delivery of air defense systems under a contract with the United States. Yesterday, December 4, the portal defence-blog.com reported that the company Rafael Advanced Defense Systems handed over to the US Army the second of the two ordered air defense systems Iron Dome.
In 2019, the US Department of Defense requested the purchase of two Dome batteries from Congress. The contract for two Iron Dome batteries, comprising 12 launchers, 240 interceptor missiles, as well as a control system and radar stations, was estimated at $373 million.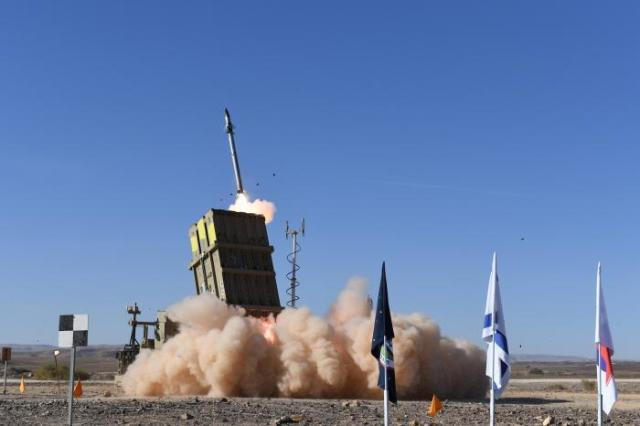 Launch of the Iron Dome interceptor missile system
Image Source: israeldefense.co.il
At the same time, it was planned to purchase at least two more batteries for the operational needs of the US Army. But the US military was unable to connect Iron Dome to a unified missile defense system, as Israel refused to hand over the source code of the missile control systems software. "So we have two very good batteries left, but we can't integrate them into our air defense system," said General John Murray, head of the U.S. Army's Advanced Development Command.
The purchase of two Iron Dome batteries is called "interim". The US military department indicates that the final decision on " full acceptance» New air defense systems will be announced by 2023, when it is planned to sum up the results of the Indirect Fires Protection Capability (IFPC) program.
Dome (English-iron dome) is designed to intercept unguided tactical missiles at ranges from 4 to 70 km. Its development began in 2006, and the first successful tests took place in 2007. In 2011, the battery was deployed between Beersheba and Ashkelon, where in the same year it demonstrated one hundred percent effectiveness, shooting down all eight Grad missiles fired from the Gaza Strip at the aforementioned cities.
Since 2011, the United States has paid Israel $1.4 billion for the development of Iron Dome. Raytheon and Rafael joined forces to produce the Iron Dome system with more than 50% of the components produced in the United States, as part of the requirements of the US Department of Defense in exchange for funding.